---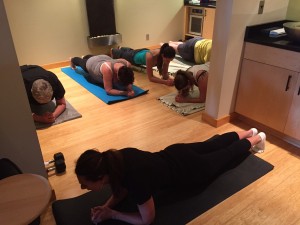 At The Eye Center and Oregon iLASIK & Refractive, health and fitness are important messages to convey to the public. But we also take the topic serious ourselves! Did you know that every Friday, Gina Widoff, Oregon iLASIK's Refractive Coordinator, conducts a 20 minute fitness regimen for the staff of The Eye Center and Oregon iLASIK? Even Dr. Haines participates!
In addition to fitness at work, we also like to talk about how healthy food choices bring improved health and longevity. Our wonderful collaboration with Natural Grocers on 201 Coburg ensures that we amplify this message all over the Eugene/Springfield community.
In the spirit of weekend health, check out the lovely recipe from Natural Grocers for eggplant pizza. Bon appetite!
EGGPLANT PIZZA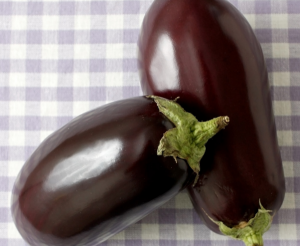 Yield
4 Servings
Ingredients
– 1 large eggplant
– 2 tbsp(s) Olive oil
– 1 1/2 cup(s) marinara sauce
– 1 cup(s) shredded mozzarella cheese
Toppings of your choice, sliced olives, mushrooms, peppers, onions, crumbled bacon or sausage, etc.
For directions on how to prepare the above ingredients, click here!