---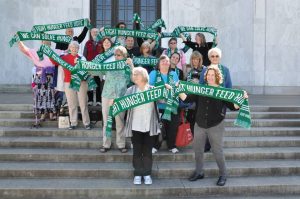 In the month of November  when you get either the iLasik or Kamra Inlay procedure at Oregon iLasik and Refractive, Dr. John Haines will donate $100 per eye for Food for Lane County.  That's up to $200 to our local food bank, which works to alleviate hunger by giving access to food.
iLasik
iLASIK is a "blade-free" or "all-laser" LASIK eye surgery. This gives shorter recovery times and exceptional outcomes for most patients. Dr. Haines also uses the latest generation VISX Star S4 Laser with Wavefront System technology – the only system that has been approved by NASA for use on astronauts.
Kamra Inlay
Dr. Haines is the first surgeon in the area to offer KAMRA Inlay, a special procedure for those with near vision loss.  Now you can enjoy life without depending on reading glasses!
Help Feed Our Community
Call today to schedule your iLasik or Kamra Inlay procedure in the month of November.